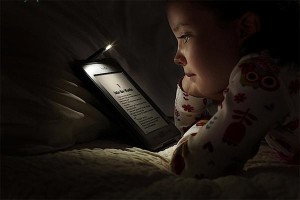 E-readers have become increasingly popular ever since Amazon stepped into the market with its highly impressive Kindle series lineup of tablets and e-book readers. With an infrastructure of probably the world's largest bookstore on the world-wide web, Amazon is able to offer each of its Kindle users with an interactive, unique and customized user experience. For those who appreciate a finely made product and are fans of e-book literature, here is a review of the world's most popular e-book reader, the new Amazon Kindle 4.
Hardware
The Kindle 4 is essentially the 4th generation of Kindle. It is like the original Kindle, but this device does not have the keyboard the original had (the keyboard version is now known as the Kindle Keyboard). Less than 6 ounces in weight, Kindle is lighter than most paperback books, and weighs half as much as many tablets, making it easy and comfortable to hold in one hand for extended periods of time.
The device has a reasonable 2 GB of storage space that is enough to hold around 1400 books. Wi-Fi connectivity is also present, so you don't need a computer to download books.
Performance
One of the new features of this Kindle is the faster drawing speed and the way the screen redraws when turning a page. The page no longer turns to black before redrawing, now it simply redraws only the areas that need redrawing at the time. This makes it look better and more streamlined.
This generation of Kindle is like every previous Kindle in terms of the E-Ink technology and in that the great advantage is that the device can be read in direct sunlight, unlike LCD tablets and e-book readers. This technology is also easier on the eyes compared to LCDs, and at the end of the day, reading should be as stress free to the eyes as possible. Tablets are great, but if you are an avid reader, then the E Ink system is the best way to go.
It should be mentioned here that it is a pretty basic device, and its features are straightforward. Its web browser might be the only big extra feature that many users won't be expecting. Aside from that, it's an e-reader and it does that task quite well.
Furthermore, based on estimates and claims from Amazon, the Kindle 4 e-reader can last up to one month on a single battery charge, which is truly impressive.
Software
The software on the Kindle e-reader is designed for one prime purpose – to provide the end-user with a fun reading experience. While many of the features present in it offer some great advantages to all types of users, a large portion of its strength comes from its ability to play, run and open a wide variety of formats.
Amazon's Kindle supports the company's proprietary AZW file format, as well as supporting opening HTML files, basic TXT documents, Adobe's PDF file format, and even Microsoft Word documents with the DOC or DOCX extension.
Verdict
The new Kindle 4 from Amazon is a great e-reader if you want a simple and basic one to suit your needs. The device has no frills, but it does exactly what it is designed for, reading and storing books and it does it for a really low price too.