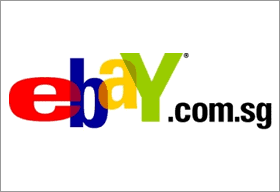 Ebay Singapore is the local online web-store and a form of regional extension of Ebay – one of the world's largest online marketplaces with more than 100 million active users globally. It is an online trading platform where practically anyone can buy and sell practically anything. The website was founded in 1995 and has grown to be a huge online marketplace whose collective impact on e-commerce is staggering.
Item Inventory
As a first timer buying on Ebay Singapore, your main concern is usually locating a bargain. And once you did, you need to assess the seller's trustworthiness, how much and when to bid as well as how to pay for it. Ebay basically works on the principle of auction – you place a bid on an item of your choice and if you are the highest bidder, you win the item and the seller has to ship it to you and you have to pay for it. In addition to this, some retail items are also available from the store.
Since it is an auction-type retail store, Ebay Singapore's item inventory is huge. People are looking to sell off their used items in exchange for newer models. Generally speaking, Ebay Singapore's large categories of items include:
Antiques
Art
Automotive
Baby
Books
Cameras & Photos
Clothing, Shoes & Accessories
Coins
Collectables
Computers & Networking
Consumer Electronics
Children's Dolls & Bears and Kids' Toys
DVD & Movies
Entertainment Memorabilia
Health & Beauty
Home & Garden
Jewellery & Watches
Mobile & Home Phones
Music And Other Entertainment Items
Pets & Pet Supplies
Real Estate
Sports Goods Stamps
Toys & Hobbies
Video Games, and numerous other items
Payment Methods
You should always make sure that the Ebay seller's payment methods will work for you before you set out to buy an item from Ebay Singapore. There are many payment methods and most sellers offer more than one. Some methods offer more protection than others, so be sure to select a method of payment that makes you feel comfortable.
The various payment methods include:
PayPal
Wire Transfer
Money Order
Cheque
Credit Card
Cash On Delivery
Cash Wire Transfer (not recommended by Ebay)
For further details regarding each payment method, click here.
Shipping Rates And Times
Since Ebay is more of a platform where buyers interact with sellers and less of a retail store, shipping rates and times are largely subjective to what item you are planning to purchase and who is selling it. This information is available to you when you visit the product's detail page of the product you are planning to purchase, that gives you the identity of the seller, the cost of the product, any sort of technical information related to the product, as well as any other terms and conditions which the seller may have specified with the product that he or she is selling.
Conclusion
To put it simply, Ebay is an auction-type-of site where users can sell their items to bidders, or bid on items of choice on their own – and Ebay Singapore – being one of its extensions, is the local Ebay store for the Singapore region. With a huge variety of items to choose from that are also easy to afford, the website should be adequate to satisfy your online shopping needs.