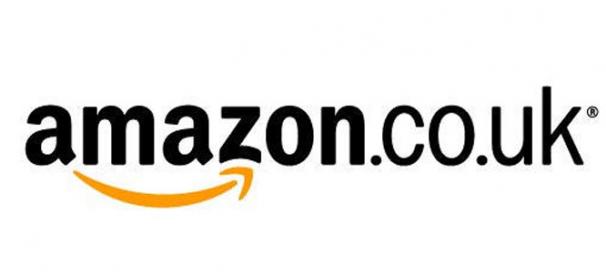 In what can only give women (and men) another reason to purchase that pair of shoes they really didn't need, online shopping is the new phenomena. As the number of online shoppers in UK increase, the trend on the popular online retail shopping sites constantly changes. Here are the top 5 most popular local online department stores in UK.
Amazon UK
Retailing a complete lineup of goods in its online store with low prices on digital cameras, MP3, sports equipment, books, music, DVDs, video games, home and garden and much more, Amazon UK is leading the online shopping marketplace in the United Kingdom. Amazon.co.uk opened its virtual doors in October 1998 and strives to be the world's most customer-centric company.
In addition to providing a huge list of goods to consumers, Amazon UK also gives you a variety of resources to help you make your choice, including customer reviews and personal recommendations. Delivery from the website can be done to both national and international locations overseas.
Argos
Argos is the UK's leading digital retailer, offering more than 33,000 products through www.argos.co.uk, its growing mobile channels, stores, over the telephone and uniquely, through Argos TV. Argos continues to be the UK's largest high street retailer online with over 430 million website visits annually. Argos serves around 130 million customers a year through its network of 740 stores. In the financial year to February 2012, Argos sales were £3.9 billion and it employed some 31,000 people across the business. Argos is part of Home Retail Group, the UK's leading home and general merchandise retailer.
ASOS
ASOS is the UK's largest independent online fashion and beauty retailer and offers over 60,000 branded and own label products across womenswear and menswear. Dresses, jeans, T-shirts, shirts, shoes, jewellery, lingerie and beauty – all are available at ASOS. ASOS has enjoyed significant success and growth in its first 10 years of business.
Epson UK
Based in Hemel Hempstead, Hertfordshire, the Epson UK office also houses a number of central European employees who work across Europe, the Middle East, Africa and Russia. Their online website, www.epson.co.uk is the leading online store in the UK for office electronics supplies such as printers and scanners. Epson UK has a strong reputation as being an innovation leader, and showcase expertise and ground-breaking new product developments at various exhibitions throughout the UK and Europe.
Expedia UK
Whether you know exactly what trip you want, need ideas, or want help narrowing down your search, Expedia.co.uk makes it easy to find the holiday that is right for you. Launched in November 1998, Expedia.co.uk is operated by Expedia, Inc., the world's largest online travel company. The award winning, Expedia.co.uk website is the largest online travel provider for the UK, serving millions of travelers every year. The website provides information and booking access to all services that the company provides including airport guidance, travel guidance, booking for hotels to travel destinations, customized traveling and holiday plans at great deals, and much more.