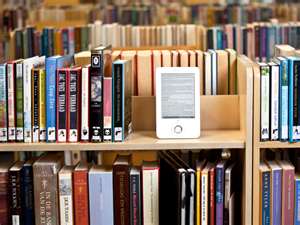 The Amazon Online Book Store has greatly changed the way people now look at purchasing and reading e-books. Earlier, it was thought that e-books could only be read on computers or tiny handheld devices like smartphones, but the introduction of handheld e-book readers like the Amazon Kindle in the market have revolutionized the entire ordeal, and it is now becoming a hobby for most literature lovers to follow suit with Kindle e-books. Here are the top 5 Kindle e-books that you can purchase from the Amazon Store.
The Magician's Assistant
When Parsifal, Sabine's husband of more than 20 years and the magician of the title, suddenly dies, she begins to discover how she's glimpsed him only through smoke and mirrors. He has managed to keep hidden the existence of a family in Nebraska–his mother, two sisters, and two nephews. Sabine approaches them hungrily, as if they are a bridge to her beloved husband and a key to the mysteries he left behind. The Magician's Assistant is undoubtedly one of author Ann Patchett's best novels to date.
Kindle ebook  Price: US $2.99
The Sisterhood
The Sisterhood is a novel written by author Helen Bryan and is about a young woman in the present named Menina who knows nothing about a mysterious chronicle and medal that she inherited from a nun when her parents adopted her. Her search leads her across countries and centuries, spanning the globe and time as she learns the truth about her mysterious possessions and her own identity and reveals a secret that will impact the world.
Kindle ebook  Price: US $3.99
Whiskey Beach
The number-one New York Times best-selling author of more than 200 novels, author Nora Roberts has penned a wonderfully emotional and thrilling suspense story in Whiskey Beach. In the story, a Boston lawyer, Eli has weathered an intense year of public scrutiny and police investigations after being accused of—but never arrested for—the murder of his soon-to-be ex-wife.  He finds sanctuary at Bluff House, his home at Whiskey Beach. Here, he gets entangled in a relationship with his resident house-keeper Abra. But as they grow close, they find themselves caught in a vendetta that stretches back for centuries. One that involves a man intent on reaping the rewards of destroying Eli once and for all.
Kindle ebook  Price: US $9.99
A Different Blue
Author Amy Harmon's writing is a thing of beauty and brilliance. A Different Blue is the story of Blue Echohawk, a young teenager girl studying in high school who doesn't know her real name or when she was born. Abandoned at two and raised by a drifter, she has no concept of her roots. With no mother, no father, no faith, and no future, she is a difficult student in school, but is soon taken into care by her English teacher, for whom she develops romantic feelings through the progression of the story. Recommended for you if you enjoy reading romance.
Kindle ebook  Price: US $0.99
Sweet Thing
Sweet Thing is a story of self-discovery and friendship about a twenty-five year old girl Mia Kelly who after the death of her father gets uprooted from her slow-paced Ann Arbor to New York City's bustling East Village. There she discovers her father's spirit for life and the legacy he left behind with the help of an old café, a few eccentric friends, and one charming musician. What follows next is an entertaining read of romance, friendship and love, perfect for some light tea-time reading.
Kindle ebook  Price: US $0.99