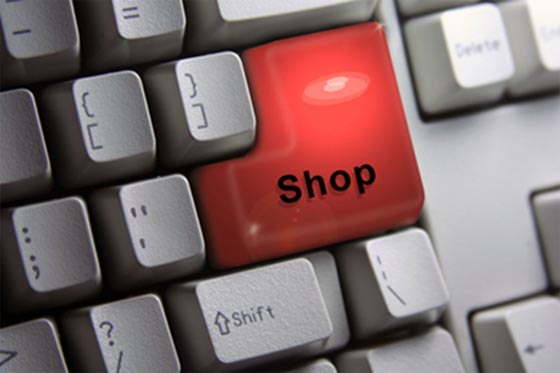 The internet is no longer confined to your computer, but also available on your mobile, your games console and even your TV. Therefore it is no wonder that millions look to the web before they look to the high street. The internet with its allowance to user to shop online is certainly convenient, offering you the ability to buy absolutely anything, from almost anywhere.
However, just like the case of a new shopper going for the first time in the market to purchase something, and as with everything online, there are dangers with online shopping that can catch the unwary, such as credit card scams, fake sites, dodgy dealers and too-good-to-be-true offers.
You should be wary of all such scams that can rob you from your hard-earned money. Fortunately for all online shoppers in the UK, you can take a few careful steps in order to boost your protection while you are shopping online. Once you know that you are protected, you can carry on with your web-based transactions in a safe and secure environment without the fear of any possible harm.
Enhance Your Protection With Specialized Software On Your Computer
Shopping safely online starts with your computer. Having the latest protection doesn't have to be costly and will help safeguard you from viruses and malware. Check your computer has a firewall, and always update your antivirus as well as spyware definitions regularly.
Maintain Secure And Good Email Practices
Avoid opening emails that come from unknown sources. Don't click on links that appear too good to be true as there is a high probability that they may be online phishing scams. Also, don't open any attachments that come with such suspicious messages. If you don't know much about a particular email or are sure that it may be harmful, immediately delete it from your inbox to keep yourself secure.
Prefer Well-Reputed, Trusted Sites
A firm may have a great-looking website, but that doesn't make it honest – only buy from websites you feel you can trust. Established names should be fine, but if you've never heard of the vendor before, look for recommendations to see what other shoppers think of them.
Look For The 'Padlock' Sign
When you are making a payment online, make sure that the web address of the page starts with "https://" instead of the much simpler "http://" protocol before you enter any personal information or payment details. The 's' in https stands for 'secure', and as the name implies, it uses a more advanced form of data encryption for sending and receiving information over the internet. This means that no one can see your details that you have entered in your transaction. Almost all online shopping website involved in e-commerce are using this protocol these days.
E-Commerce Self-Banking Auditing
Whenever you carry out an online transaction, check your bank and credit card statements carefully and report any unfamiliar transactions. If you carry out online transactions on a frequent basis, then it is best to do a careful audit of all your spending and expenditures to know exactly how much you are spending and where you are spending it on the internet.